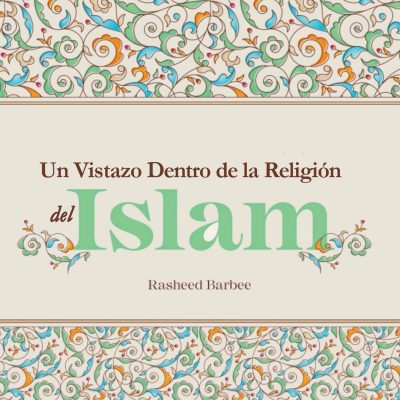 Un Vistazo Dentro de la Religión del Islam
By: Rasheed Barbee
Narrated by: Eduardo Ruales
Length: 26 mins
Language: Español (Spanish)
Print Publisher: Authentic Statements
Audiobook Publisher: AudioDeen
Casi todo el mundo reconoce el saludo universal del Islam, "As Salamu Alaikum" (Que La paz este con usted). El peregrinaje anual a Mecca es presenciado mundialmente por musulmanes y no musulmanes. Ramadán es reconocido como el mes de ayuno. Durante ese mes los musulmanes se abstienen de comida y bebida desde el amanecer hasta la puesta del sol. Mucha gente tiene un amigo, un familiar o un compañero de clase que es Musulmán. Sin embargo, mucha gente no entiende bien las creencias del Islam.
Esto es un vistazo dentro la religión más mal-entendida y mal representada, y aun así es la Religión con el crecimiento más rápido en el mundo.
Esto es El-Islam.
Este audiolibro es la traducción al español del libro "A Glimpse into the Religion of Islam".
©2020 Authentic Statements (P) 2021 AudioDeen
ESCUCHA EL AUDIOLIBRO COMPLETO
LEER EL LIBRO ELECTRÓNICO